With aims to bring authentic "comfort food from East to West," Teta's Kitchen is the combined effort of two cooks from different backgrounds, each sharing the most nostalgic of their grandmothers' recipes.
Teta, meaning grandmother in Arabic, is the main concept driving the new hybrid Lebanese and Indonesian eatery operating out of F.L.I.P. Kitchens in North York. Founders Mary Freij (Mazeh) and Elita Rocka (NaiNai Indonesian) first met through We-Hub TO (Women Entrepreneurship Hub Toronto) and discovered their mutual passion for food.
Freij made her mark in Toronto's food scene in 2017 with Mazeh, a Middle Eastern pop-up that served weekend brunch and pick-up meals out of The Depanneur––a now-closed culinary innovation hub. Soon finding a home in the World Food Market, she was quickly joined by Rocka's NaiNai Indonesian, which operated out of the same food stall as a ghost kitchen.
Photo Credit:
@tetaskitchen.ca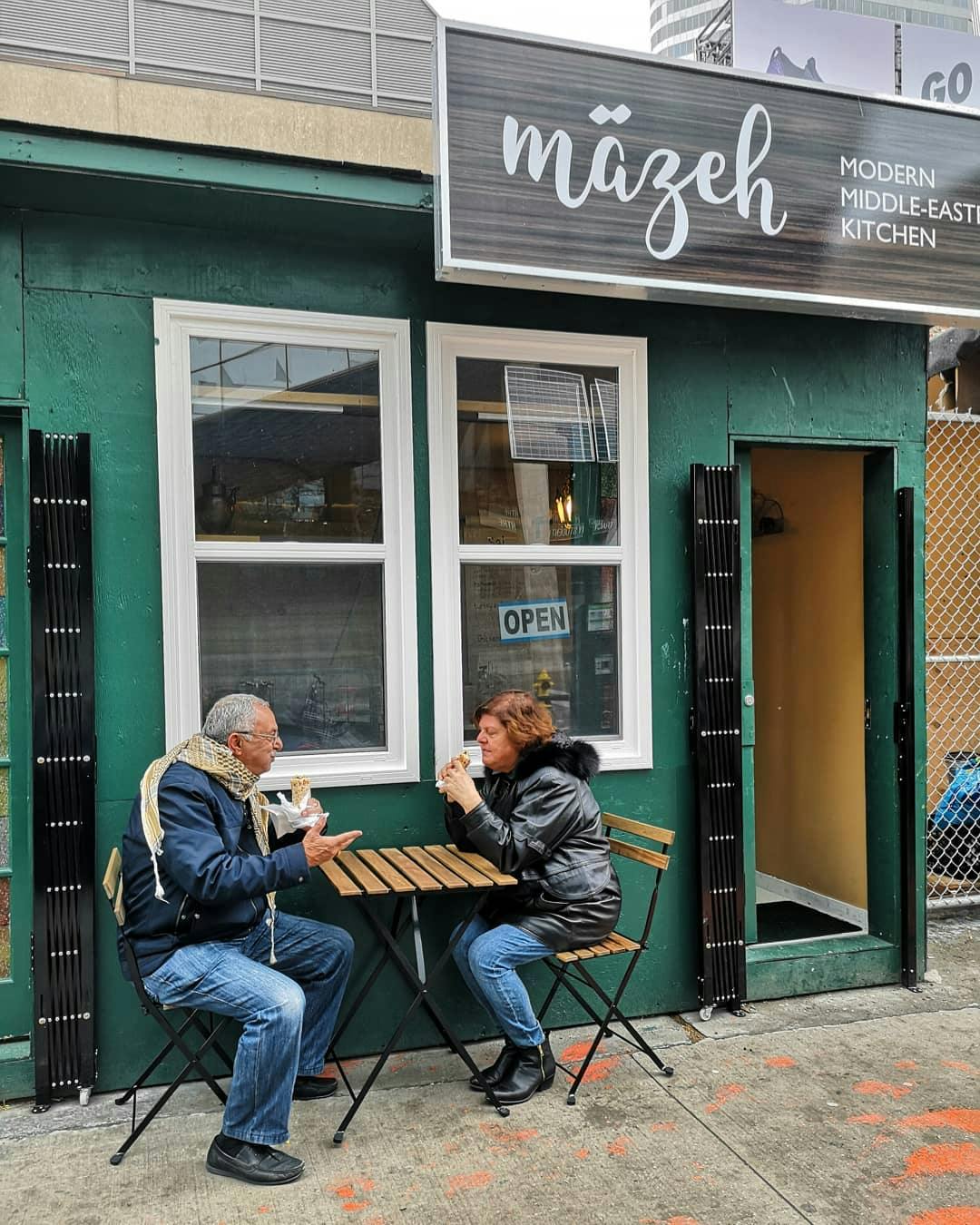 "We believe in helping each other, supporting each other, sharing our knowledge and empowering each other to strive towards the impossible," said Freij.
After leaving the World Food Market due to COVID-related circumstances, Mazeh continued to offer take-home meals from The Depanneur, while NaiNai found a spot on King Street West and has been offering Indonesian takeout and delivery to downtown foodies.
Now, the two have once again joined forces, this time in North York. Using unaltered Lebanese and Indonesian recipes, Teta's Kitchen brings to life the flavours that have been passed down to Freij and Rocka by their grandmothers.
Specialties at Teta's Kitchen include Freij's Sheesh Tawook—filled with cubes of chicken breast marinated overnight in yogurt, lemon, and spices, before being served in a traditional Lebanese wrap with toum (garlic sauce), fries, coleslaw, lettuce and pickles.
Photo Credit:
@tetaskitchen.ca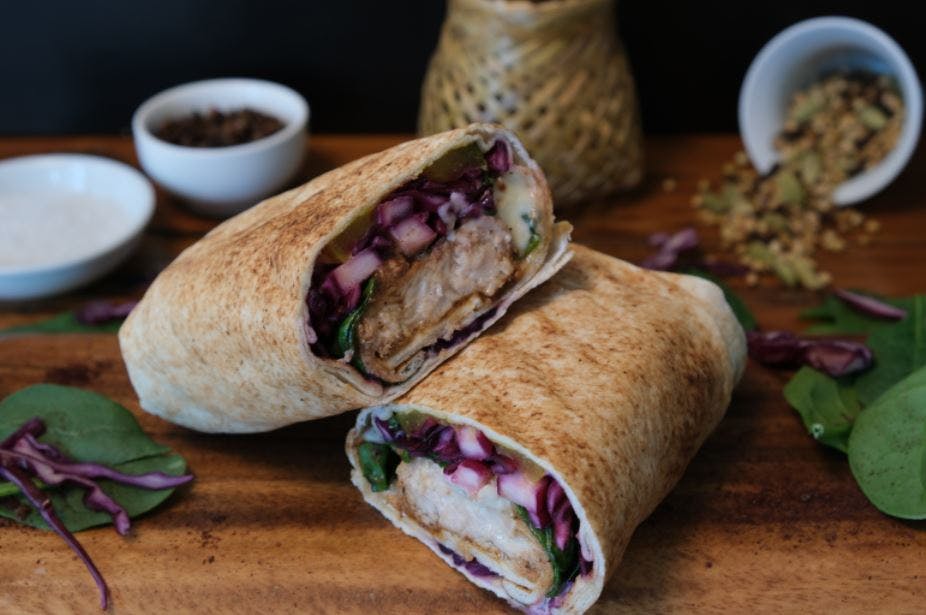 For falafel lovers, the Falafel wrap at Teta's Kitchen is definitely worth a try. Mary makes hers with chickpeas, onion, garlic, herbs and spices, all stuffed in a Lebanese wrap with lettuce, tomato, creamy tahini sauce, and parsley sumac.
For a spicier kick, try one of Rocka's Indonesian classics, like the Rendang beef. Slow cooked for hours with herbs, spices, and coconut milk, the meat is tender enough to softly pull apart with a fork. The Rendang dish comes with jasmine rice, jackfruit curry, vegetable curry, sambal potatoes and green beans, egg sambal and a spoon of Rocka's house-made green chili.
A dish that's hard to find elsewhere in Toronto is the Nasi Uduk Ayam Goreng—Indonesian fried chicken and coconut rice, served with tempe orek (fried tempeh), egg sambal, sambal potato and green beans, and a special red chili made with anchovies and peanuts.
Photo Credit:
@tetaskitchen.ca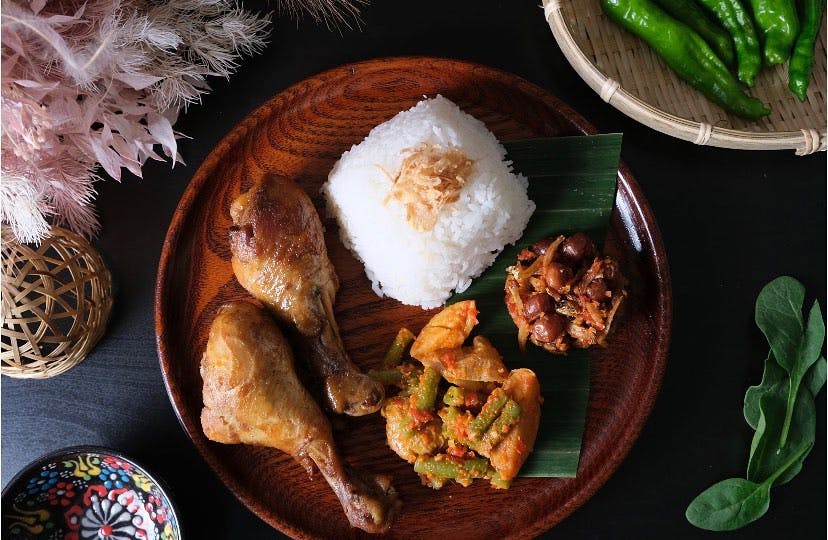 After the main courses, you might think you'll be too stuffed for dessert, but put the order in anyway—you won't regret it. Choose from Freij's Umm Ali, a puff pastry-based bread pudding soaked in nutty, sweet milk, or try Rocka's Singkong Lumer, a cassava pudding topped with thick coconut milk.
Combining the traditional goodness of Lebanese and Indonesian cooking, Teta's Kitchen is all about recreating soul foods for the Toronto community.
"Our hope is to deliver a message that food brings people, cultures, cuisines, and stories together," says Mary. "We want our customers to feel nostalgic when they try our meals and to connect with good memories."
Teta's Kitchen is open for takeout and delivery inside F.L.I.P. Kitchens at 5210 Yonge Street. They're open Mondays through Fridays, 11 a.m. to 8 p.m., and Saturdays from 11 a.m. to 5 p.m. Orders can be placed by telephone or online through your favourite food delivery platform.